Buddha Zhen
Buddhist Scientist,
American Philospher,
Poet, Novelist, Essayist,
Composer, Musician,
Kung Fu Shifu,
Tai Chi Master,
Freemason
---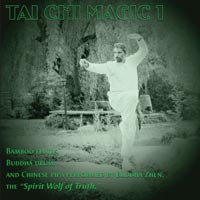 Tai Chi Magic 1
by Buddha Zhen
8.88
---

Buddha Builder Book
Download now for $18.88
---
For more Buddhist self-help:
Visit Buddha Zhen's new website:
ACTzen.com

The 4 Ways of Removing Doubts
The Buddha removed the doubts of those who approached him in 4 Basic Ways. In this manner, he was able to present The Truth to those who sought it, yet were defensive to receive it.
1. Patipucchavyakaraniya
a. Put certain questions to the person

b. Supply appropriate answers
2. Ekamsavyakaraniya
a. Accept questions

b. supply answers to questions without discussion
3. Vibhajjavyakaraniya
a. accept a question

b. answer various aspects of question
4. Thapaniya
a. accept a question

b. point out that the question is impossible to answer and that no reply will be given


Zhen Shen-Lang, November 10, 2002


Disciple-Z / p09-removedoubtZ.html

"Disciple Pages p9: The 4 Ways of Removing Doubts"