Buddha Zhen
Buddhist Scientist,
American Philospher,
Poet, Novelist, Essayist,
Composer, Musician,
Kung Fu Shifu,
Tai Chi Master,
Freemason
---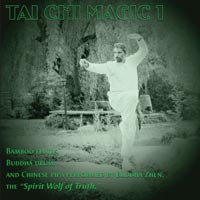 Tai Chi Magic 1
by Buddha Zhen
8.88
---

Buddha Builder Book
Download now for $18.88
---
For more Buddhist self-help:
Visit Buddha Zhen's new website:
ACTzen.com

BUDDHA DIRECTED HIS DISCIPLES TO LECTURE:
1. In ordinary lectures make them gradual
a. avoid giving too much information (don't scare them away)

b. supply elementary tenets and practices of the Dharma
2. Observe sequence in creaing a theme
a. undisciplined and undeveloped powers developed in stages

b. alms giving, moral precepts, heavens, desire

c. suffering and removal of suffering
3. Use words of compassion
a. analyze audience by putting questions to them / answer their questions

b. use parables, fables, life experiences to be sweet and effective

c. be a spiritual trainer
4. Avoid irrelevant matters
a. watch conduct and character for problems

b. correct weaknesses by suitable advice

c. supply criticisms and siciplinary practices / exactly
5. Make speeches free from caustic remarks against others
a. remove sloth and indifference

b. inspire diligence and perfection
Teacher = Shifu

System = Dharma

Sect + Teachings = Sangha

Tathagata = how Buddha referred to himself "TATHA" = there, "AGATA = arrived "GATA" = gone
Zhen Shen-Lang, November 9, 2002

Disciple-Z / p08-lecturingZ.html

"Disciple Pages p8: Buddha Directs Disciples to Lecture"