Buddha Zhen
Buddhist Scientist,
American Philospher,
Poet, Novelist, Essayist,
Composer, Musician,
Kung Fu Shifu,
Tai Chi Master,
Freemason
---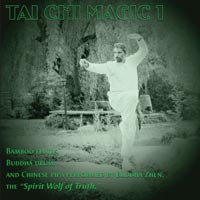 Tai Chi Magic 1
by Buddha Zhen
8.88
---

Buddha Builder Book
Download now for $18.88
---
For more Buddhist self-help:
Visit Buddha Zhen's new website:
ACTzen.com

BUDDHISM BASICS page 39
Who's gotten this far?
The Buddhist Monk
I've been called a monk for 20 years.
However, a real monk, resides in a real temple, and lives without financial responsibilities.
When a monk left the temple, they were known as "Priests."
So, a Priest is a Monk, that does not live in a temple.
Here in America, you call someone a "Priest," and it seems dirty, occult, unusual.
When I was a kid we referred to them as "Father."
That worked, but we got farther away from "monk" and "priest."
And then there's the Priests on trial for sex crimes.
The news media is anti union and anti-religion. When there's a labor union scandal, the newspapers make it seem like the Communists have taken over the country...
When there's religious scandal, the news announces it every hour on the hour...
When the unions do 1,000 wonderful things, the news doesn't want to hear about it.
When the churches save a life or a marriage... who cares? That's not news.
So call me a, "Monk."
Sounds better. Most people don't know the difference -- and our English language is always changing.

Buddha Zhen Shen-Lang
"Spirit Wolf of Truth"
Patriarch of Shaolin Zen