Buddha Zhen
Buddhist Scientist,
American Philospher,
Poet, Novelist, Essayist,
Composer, Musician,
Kung Fu Shifu,
Tai Chi Master,
Freemason
---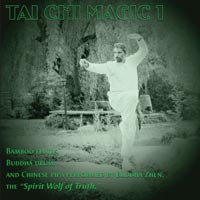 Tai Chi Magic 1
by Buddha Zhen
8.88
---

Buddha Builder Book
Download now for $18.88
---
For more Buddhist self-help:
Visit Buddha Zhen's new website:
ACTzen.com

BUDDHISM BASICS page 29
The Laity
The THREE TREASURES OF BUDDHISM is also referred to as:
THE THREE GEMS

THE THREE REFUGES

THE THREE JEWELS...
That's the problem with translations, different people pick different words when they translate.
The above names are all the same thing:
1. BUDDHA

The Teacher

Bodhisattva

Examines Life

2. DHARMA

The Teaching

Doctrine

Explains life and words of Buddha

3. SANGHA

The Disciples

Virtues

Embrace Teacher
We have some pages elsewhere that talk about the various Sanghas I have created in the last decade.
Check them out for some more information on this subject.

Buddha Zhen Shen-Lang
"Spirit Wolf of Truth"
Patriarch of Shaolin Zen
LET'S LOOK AT The Buddhist Monk on Page 30