Buddha Zhen
Buddhist Scientist,
American Philospher,
Poet, Novelist, Essayist,
Composer, Musician,
Kung Fu Shifu,
Tai Chi Master,
Freemason
---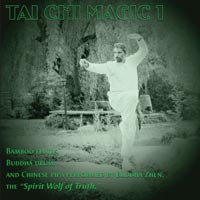 Tai Chi Magic 1
by Buddha Zhen
8.88
---

Buddha Builder Book
Download now for $18.88
---
For more Buddhist self-help:
Visit Buddha Zhen's new website:
ACTzen.com

BUDDHISM BASICS page 14
The Unreality of External World
UNREALITY OF EXTERNAL WORLD
a. The outer world is connected to your inner world

b. Your inner being is a speck of the outer world

c. Time and effort create laws of motion
As on the previous page, I'm hesitant to put a lot of information here, since you're probably not ready for it yet.
Still the outline above, really says it all, if you know what we're talking about.
If a blind man cannot see a forest, is it still a reality? Not to him.
If there's a war across the Atlantic from you, is it still a reality? Not to you.
If someone says they have a cure for cancer but you can't get it -- is it real?
Item (c) above, is a really cool Gongfu concept. Is motion movement? Or is movement motion? If the world is spinning, we're already moving. So everything is in motion anyway. Then, if we look at everything from a molecular level, everything is composed of moving particles.
Now, let's look at life. Our bodies are full of moving blood and electricity.
So Gongfu, to create intentional motion, makes us masters of reality. We then control where motion exists.
But these are just words. The reality of motion, is to be moving, not talking about it. At this level, I feel like I'm entertaining couch potatoes. If you want to know what motion is, you need to move.
Come to a class or seminar...

Buddha Zhen Shen-Lang
"Spirit Wolf of Truth"
Patriarch of Shaolin Zen
LET'S LOOK AT THE UNREALITY OF EXISTENCE on Page 15