Buddha Zhen
Buddhist Scientist,
American Philospher,
Poet, Novelist, Essayist,
Composer, Musician,
Kung Fu Shifu,
Tai Chi Master,
Freemason
---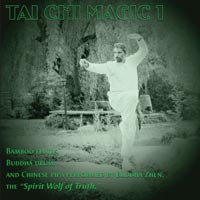 Tai Chi Magic 1
by Buddha Zhen
8.88
---

Buddha Builder Book
Download now for $18.88
---
For more Buddhist self-help:
Visit Buddha Zhen's new website:
ACTzen.com

BUDDHISM BASICS page 13
The Unreality of Ego / Individuality
UNREALITY OF EGO / INDIVIDUALITY
a. all beings are one life

b. All objects have life

c. All life is one life
There's a smile on my face.
These are wonderful concepts, and incredible themes...but here on the internet, I'm not sure who I'm talking to.
Are you alive?
Have you been alive before?
Will you live again?
Will you be on earth again? (Reincarnation)
Will you be in Heaven? (Christians, Jews, Muslims)
Where were you before you were born?
Those are questions that religions are glad to answer for you, because somehow they know.
How do they know?
Someone told them.
Who told them?
An angel, a God, a voice, a spirit, a dream, a demon, the devil, a ghost... How can you know?
I blended in easily with the Lakota ceremonies of Chief Richard Sparrow Eagle during the 1990s. These concepts of Buddhism are also Native American concepts.
I strongly recommend studying books on Native Americans. Very inspiring, and very Buddhist.
When I unpack my books in storage, (I've been in a cabin for a year and now I'm in a small Tujunga home), I'll put a neat list of books I've read and recommend.

Buddha Zhen Shen-Lang
"Spirit Wolf of Truth"
Patriarch of Shaolin Zen
LET'S LOOK AT THE UNREALITY OF EXTERNAL WORLD on Page 14