Buddha Zhen
Buddhist Scientist,
American Philospher,
Poet, Novelist, Essayist,
Composer, Musician,
Kung Fu Shifu,
Tai Chi Master,
Freemason
---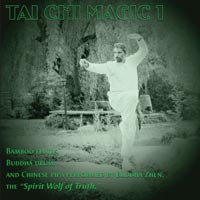 Tai Chi Magic 1
by Buddha Zhen
8.88
---

Buddha Builder Book
Download now for $18.88
---
For more Buddhist self-help:
Visit Buddha Zhen's new website:
ACTzen.com

BUDDHISM BASICS page 12
The Final Path is The Beginning?
FINAL PATH
THREE TRUTHS:
(These are the Quantum Physics of Buddhism)

6. UNREALITY OF EGO / INDIVIDUALITY

a. all beings are one life

b. All objects have life

c. All life is one life

7. UNREALITY OF EXTERNAL WORLD

a. The outer world is connected to your inner world

b. Your inner being is a speck of the outer world

c. Time and effort create laws of motion

8. UNREALITY OF EXISTENCE

a. Existence is inconsequential

b. Each existence has consequences and reactions

c. Each action seeks to define existence
These are only the BASICS of Buddhism pages, and these FINAL 3 LEVELS of Buddhism are anything but basic.
Like wanting to eat dessert before you eat dinner, it's unwise and even unhealthy.
Much of today's religious mayhem and fanaticism stems from people reaching higher than they can fly. As a result a lot of devoutly religious people crash and burn........(imagine a plane plummeting towards earth..........Boom!)
Maybe I'll come back and put more information here later, but for now, I will reassert: "Start at the basics and work your way up the ladder." Less chance of falling down.

Buddha Zhen Shen-Lang
"Spirit Wolf of Truth"
Patriarch of Shaolin Zen
LET'S LOOK AT THE UNREALITY OF EGO / INDIVIDUALITY on Page 13